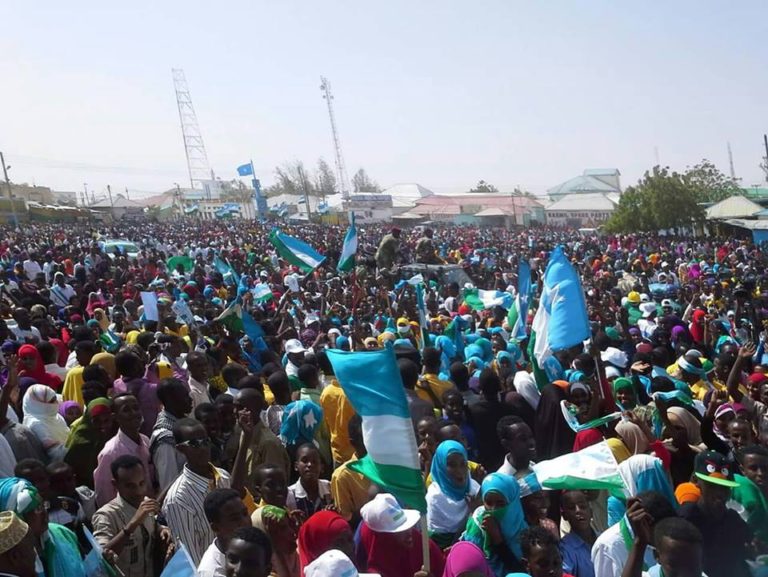 Garowe-(Puntland Mirror) Somalia's Puntland today celebrates its 18th anniversary of statehood, it was established in August 1, 1998 in Garowe.
Thousands of Puntlanders took to the social gatherings in the major cities of Puntland to commemorate their 18th anniversary.
Despite there were many obstacles in the past, Puntland has achieved in terms of security, economic and social services.
Meanwhile, no military parade has been planned during the Abdiweli'as administration to display the region's power.
The Military experts say that the current government has failed the care and mobilization of the forces.
The president is expected to address the evening event will be held at the presidential palace in Garowe.
1st August is an official public holiday in Puntland, government offices and most of private businesses are closed.