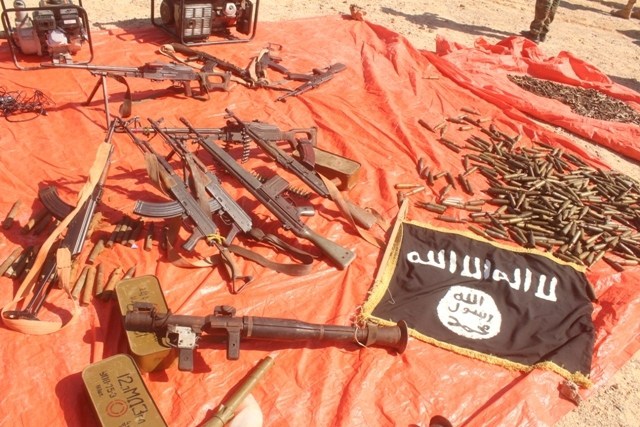 Bosaso-(Puntland Mirror) Puntland army forces in Qandala coastal town have displayed weapons from ISIS fighters.
According to the military, more than 200 bullets, 2 RBJ, one PKM gun and at least 10 AK-47 have been seized from ISIS during the operation to liberate Qandala from the militants.
The forces also displayed two vehicles reportedly seized from ISIS fighters.
On Monday, the Puntland President Abdiweli Mohamed Ali arrived in Qandala by boat to inspect frontline troops.
Speaking at the place of the displaying, President Ali said the liberation of the Qandala was a victory for the Puntland government and its people.
Last month, Puntland armed forces recaptured Qandala from ISIS militants, who seized in late October.