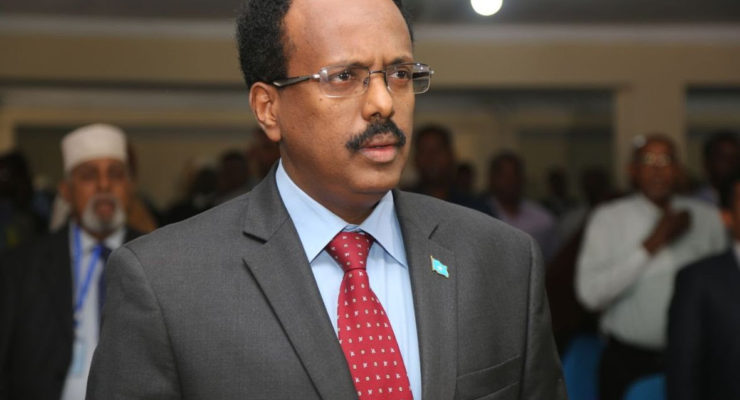 Mogadishu-(Puntland Mirror) Somali President Mohamed Abdullahi Farmajo on Saturday arrived in Djibouti, state-run news agency SONNNA reported.
Farmajo is expected to hold talks with Djibouti President to discuss bilateral relations during his visit to the Djibouti, according to SONNA.
This is the first Farmajo's trip to Djibouti since taking office in March this year.