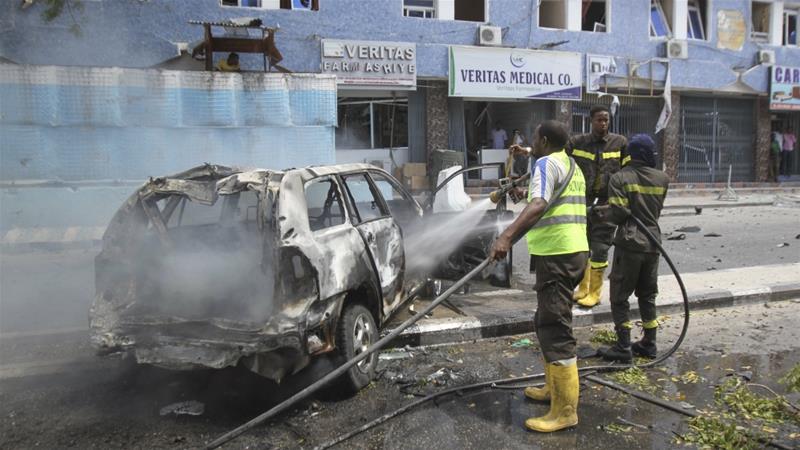 Mogadishu-(Puntland Mirror) At least 10 people have been killed in car bomb in the Somali capital, Mogadishu on Monday, security and medical sources say.
A car crowded with explosives went off outside the Weheliye Hotel on Maka al Mukarama Street, according to the sources.
More than 15 people were injured in the blast, as medical officials in Mogadishu told Puntland Mirror by phone.
There are fears that the death toll will increase further, according to the medical officials.
Al-Shabab armed group has claimed the responsibility for the Monday's, according to the Al-Shabab's radio, Al Andalus.
In the past few months, the group has stepped up its attacks in the capital.