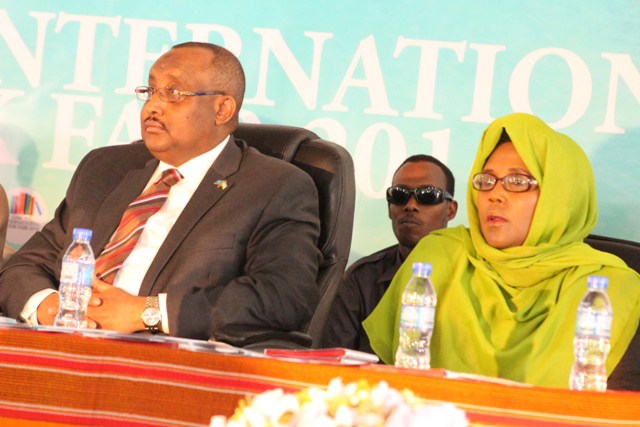 Garowe-(Puntland Mirror) The Puntland President Abdiweli Mohamed Ali has officially opened Garowe international book fair in the capital, Garowe, running until 30 July.
Several Somali authors, including Somali literary scholar, Ahmed Farah Farah Idaajaa was attended the fair.
Prof Lidwien Kapteijins, the author of the book "Clan Cleansing in Somalia" also attended the exhibition, as well as Dr. Georgi Kapchits, a Russian researcher who has studied the Somali language for 40 years and written more books on Somali proverbs and stories.
The book fair was organized by Somali development and research analysis (SIDRA), which was held at the conference hall of East Africa University in Garowe.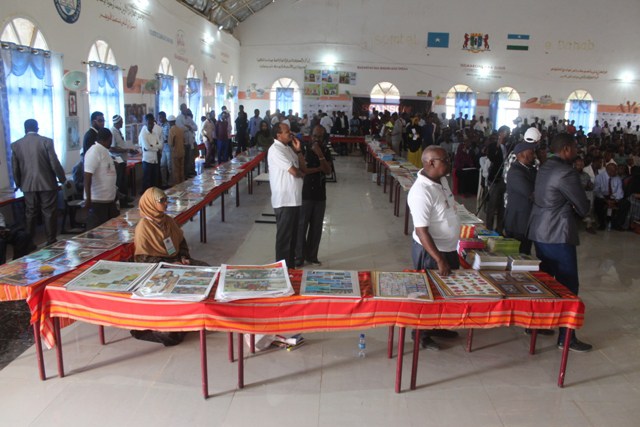 More than five hundred books were presented at the fair as East Africa University official told Puntland Mirror.
During the fair, the authors will present their books and sell hundreds of copies.
However, most books at the fair are in Somali, there is also number of English language titles at the fair.