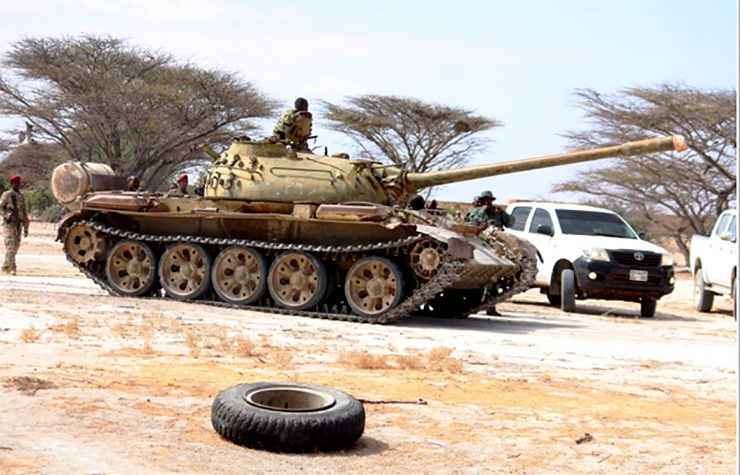 Galkayo-(Puntland Mirror) Intense fighting between Puntland forces and Galmudug militants erupted again on Tuesday morning in the southern outskirts of Galkayo town in Mudug region, sources say.
The new fighting follows weeks of fighting between the two sides in the Mudug region.
The Tuesday's fighting came one day after the presidents of Puntland and Galmudug spoke by phone and ordered their military commanders to make a ceasefire as soon.
Earlier this week, at least 25 people were killed, mostly soldiers from warring sides, after gun battle erupted in the southern outskirts of the town.
Galkayo has witnessed frequent clashes between Puntland and Galmudug in the last two year. The town is divided, into two parts, one administered by Puntland government and the other by Galmudug tiny administration.