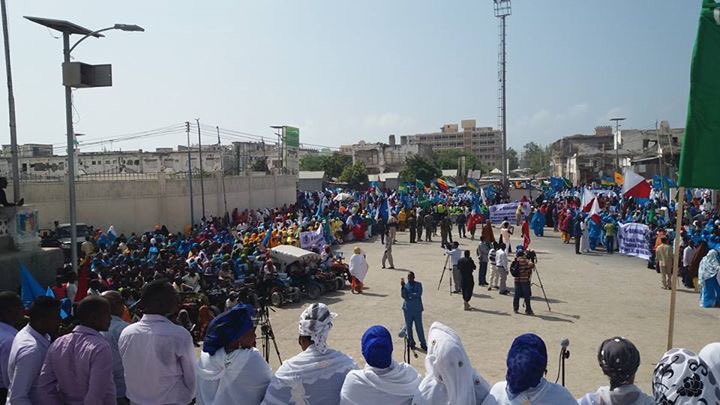 Mogadishu-(Puntland Mirror) Hundreds of Mogadishu residents on Friday were March in the streets of Somali capital to show support for the new Prime Minister of Somalia, local media in Mogadishu reported.
Hassan Ali Khayre was elected Prime Minister of Somalia by Somali President on Thursday.
During the next few days, Mr. Khayre will face the Somali lawmakers to ask for a vote of confidence.