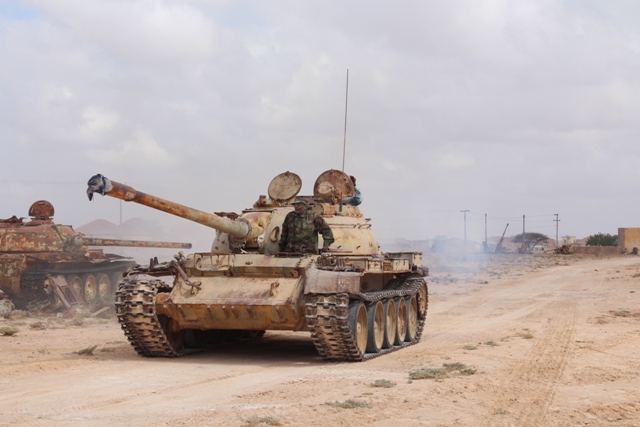 Galkayo-(Puntland Mirror) Heavy fighting erupted in Galkayo town of Mudug region on Thursday morning between Puntland and Galmudug forces, residents said.
A resident in Galkayo who asked not to be named, told Puntland Mirror on Thursday that gunfire could be heard in the several parts of the town.
Thursday's fighting began on the town's southern outskirts where both forces have bases.
The violence came three days after Puntland President Abdiweli Mohamed Ali and Galmudug's Abdikarim Hussein Guled, discussed Galkayo in a phone and agreed to make immediate ceasefire, according to sources close to Puntland Presidency told Puntland Mirror.
There were no immediate details of casualties from Thursday's violence.