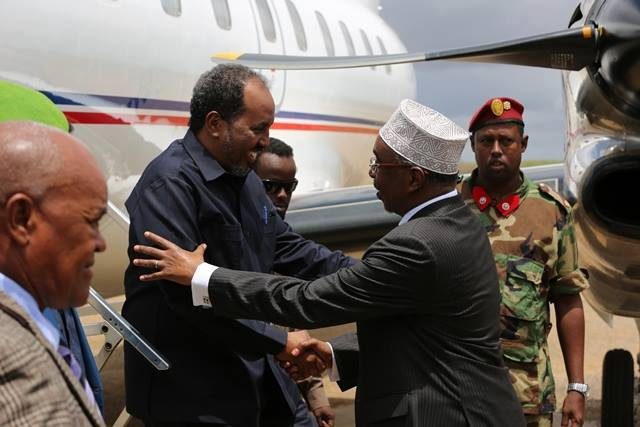 Baidoa-(Puntland Mirror) Somalia's President Hassan Sheikh Mohamoud on Monday arrived in Baidoa town of Bay region.
He was welcomed at the Baidoa airport by President of South West State in Somalia, Sharif Hassan Sheikh Adam.
According to the sources close to him told Puntland Mirror, he arrived there to campaigning ahead of parliamentary and Presidential elections scheduled for the 30th of November this year.
Hassan Sheikh Mohamoud who was elected in 2012  as a Somali President is standing for re-election in the November vote.