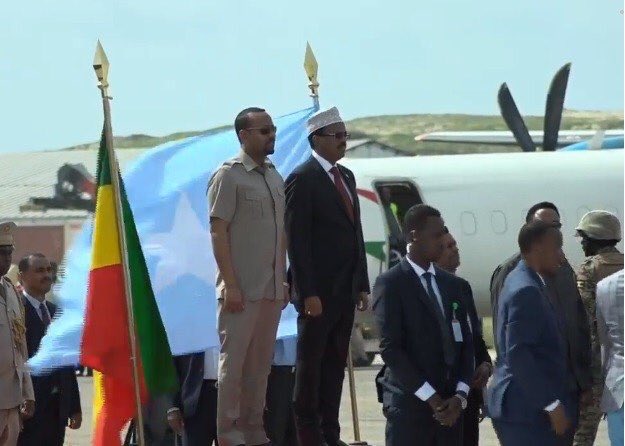 Mogadishu-(Puntland Mirror) The Ethiopian Prime Minister Abiy Ahmed has arrived in Mogadishu on Saturday.
Abiy was welcomed by President Mohamed Abdullahi Farmaajo upon arrival at Mogadishu International Airport.
The two leaders are expected to hold meeting next few hours.
This is the first Abiy's trip in Somalia since becoming Prime Minister in April.
Over the past few weeks, the Ethiopian Prime Minister has paid a visit to the countries in the region such as Kenya, Djibouti and Egypt.
The security of Mogadishu was beefed up in the last few days.