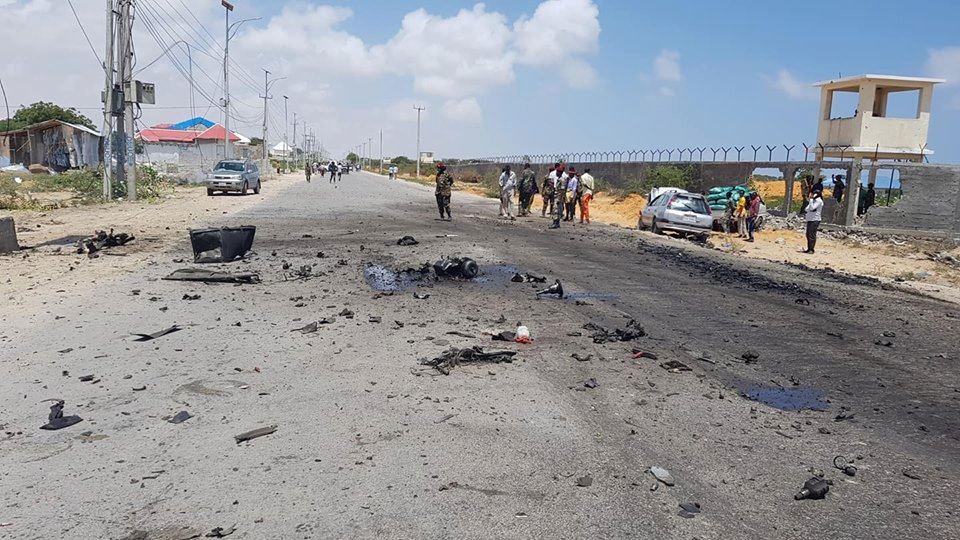 Mogadishu-(Puntland Mirror) European Union armored convoy was targeted by suicide car bomb in Mogadishu on Monday, reports say.
There were no casualties from the explosion, but one of the vehicles of the convoy was damaged, according to the reports.
Video clip uploaded on Twitter shows a huge plume of smoke rising from the scene.
Explosion just happened in #mogadishu
Near #Dayniile area@HarunMaruf @BBCSomali pic.twitter.com/CuFF3WLbqV

— HAFID #SOM🇸🇴 (@Hafid505) October 1, 2018
Al-Shabab militant group has taken the responsibility for the attack, pro-Al-Shabab websites reported.