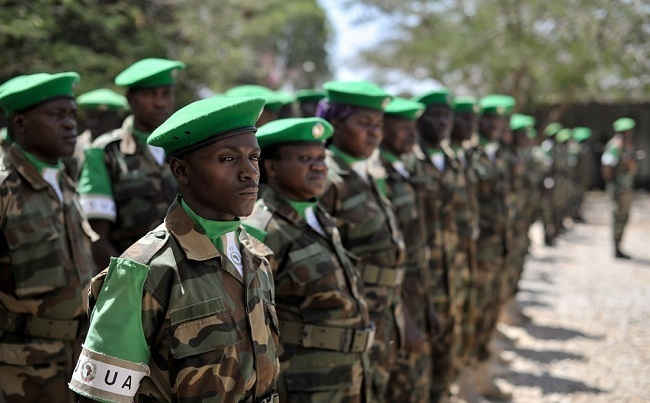 The African Union said it secured 178 million euros ($199.6 million) of financial support from the European Union for its peacekeeping mission in Somalia, as the war-torn nation prepares for elections next month.
The contract signed Wednesday covers the period from Jan. 1 to Sept. 30, 2016, with funds to be used for the allowances of mission troops and police, international and local civilian staff salaries and operational costs, the African Union said in a statement.
The EU is the main financier of the African Union Mission in Somalia, or Amisom, previously providing about 1.2 billion euros since 2007, half of which is spent on allowances. EU contributions to Amisom were cut by 20 percent since January because of budgetary constraints.
"This renewed financial support to Amisom comes at a critical moment when Amisom is engaged in major offensive operations and the preparation of the elections in Somalia," the African Union said. Lawmakers are scheduled to choose the country's president on Oct. 30.
Source: Bloomberg