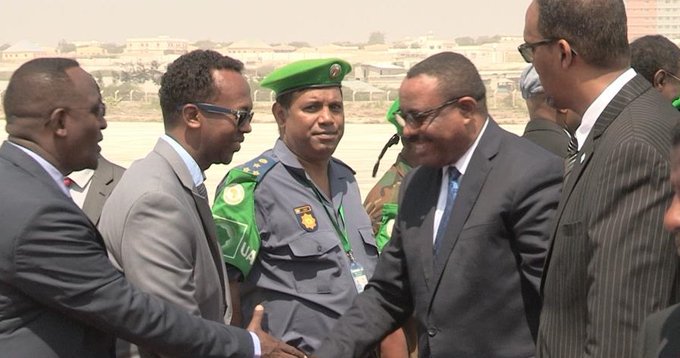 Mogadishu-(Puntland Mirror) The leaders of neighboring countries of Somalia on Wednesday have arrived in the Somalia's capital Mogadishu to attend the inauguration ceremony of the new president of Somalia.
Djibouti President Ismail Omar Guelleh, Ethiopian Prime Minister Hailemariam Desalegn and Kenyan President Uhuru Kenyatta have reached in Mogadishu on Wednesday, according to diplomatic sources told to the Puntland Mirror.
Many other guests from across the world are expected to attend the inauguration ceremony, which will be held at Afisyone Avenue, where the Somali lawmakers elected him as the country's leader two weeks ago.