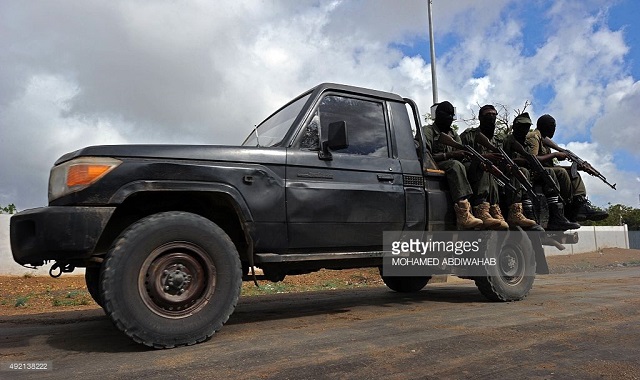 Mogadishu-(Puntland Mirror) At least one civilian was killed and four other Somali soldiers were wounded when a roadside bomb hit military vehicle in the Somali capital, Mogadishu, official said.
The incident occurred on Monday morning in Daynile district of Mogadishu town.
"One civilian was dead and four Somali government soldiers wounded in the roadside bomb attack, the dead civilian was a woman who was working at the hospital," the secretary of Daynile local government, Mahad Mohamed Sharawe told Puntland Mirror.
"One of the soldiers is believed to be in a serious condition."  The secretary added.
The roadside bomb attack came just hours after the Somali minister of Sports survived an assassination attempt in Mogadishu.
There was no immediate claim of responsibility for the roadside bomb attack, but al-Shabab militants have carried out similar bombings in the past.