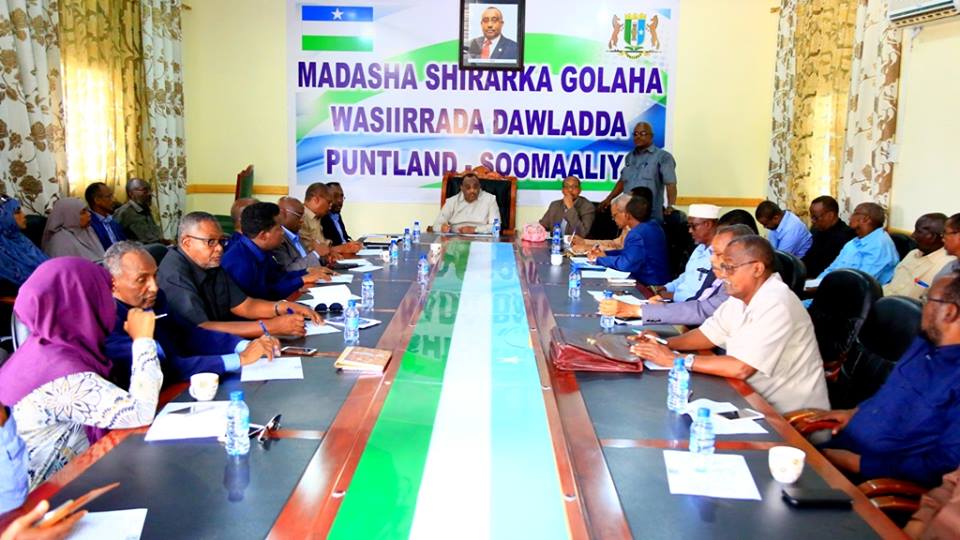 Garowe-(Puntland Mirror) Puntland sent a warning message to Somaliland to stop military movement in Sool region, according to a statement from weekly meeting of cabinet.
The Puntland cabinet ministers, chaired by President Abdiweli Mohamed Ali, said after a Thursday meeting that the Somaliland "will not stay in Puntland territory".
This comes amid an escalating of military standoff between Puntland and Somaliland over Sool region.
The current standoff began, when heavily armed forces from Somaliland captured Tukaraq village in Sool in January this year, which lies 80 km north of Garowe.
In recent months, there have been several diplomatic efforts to end the dispute between the two neighbours, but all have failed.