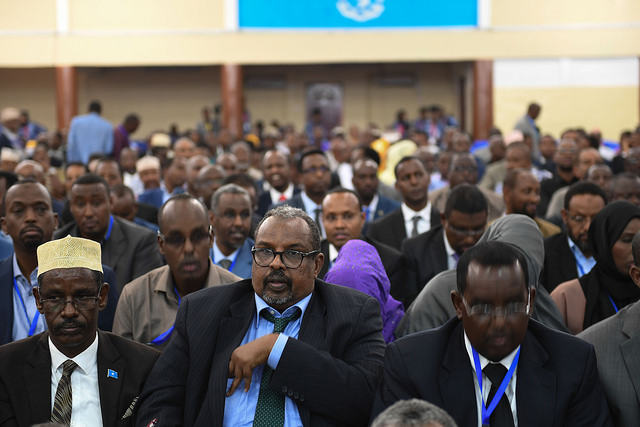 Mogadishu-(Puntland Mirror) Somalia's lawmakers on Wednesday announced that the country's presidential election will take place on February 8.
The presidential election originally had been scheduled to take place in August, but Mohamoud's administration has failed to hold the election.
The incumbent president Hassan Sheikh Mohamoud and the current Prime Minister Omar Abdirashid Ali Sharmake are among dozens of candidates competing for president.
The MPs and the newly upper house members will elect next Somalia's president.