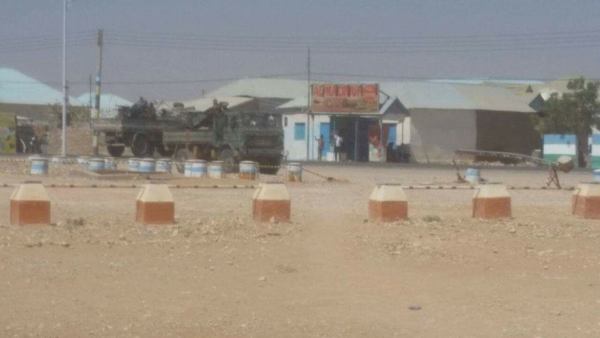 Garowe-(Puntland Mirror) Heavily armed forces who has mutinied and seized the Puntland Parliament complex in Garowe on Sunday morning, was reported to have pulled out from there.
The forces have decided to pull out of the parliament complex after the elder Islan Ise Islam Mohamed has convinced them to give what they want.
The forces have returned to their permanent bases in the outskirt of the town, according to the sources.
The forces were angered after the government failed to pay their payments for more than a year, officials confirmed to Puntland Mirror.
Since Abdiweli Mohamed Ali was elected as the president of Puntland in January 2014, Puntland regions witnessed a wave of mutiny over pay and conditions.