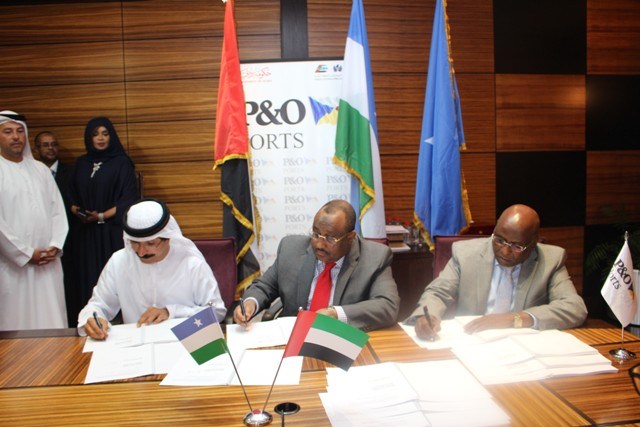 Dubai–(Puntland Mirror) Puntland has signed agreement with DP World to develop and manage Bosaso port in Puntand's commercial town, according to statement from Puntland Presidency.
Puntland President President Abdiweli Mohamed Ali and DP World's chairman of ports and customs freezone cooperation Sultan Ahmed Bin Suleyman have signed the agreement, which took place in Dubai on Thursday.
According to the statement, the DP World will develop the port of Bosaso, with investment estimated to be $330 million in two years, and it will manage the port for thirty years. 
Bosaso port is the largest resource of Puntland government in Somalia.
The company will take 60 percent of the revenue of the port during the agreement period, as officials told Puntland Mirror.
Dubai's based company, DP World, is one of the World's largest port operators.