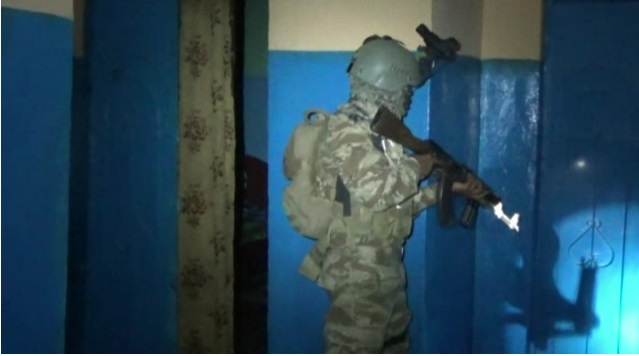 Galkayo-(Puntland Mirror) Puntland security forces (PSF) have arrested at least 10 suspected of al-Shabab militants after the forces conduct special operation in Galkayo on Friday.
PSF's official who declined to be named because he is not permitted to talk to the media told Puntland Mirror that they have arrested at least 10 suspects of the al-Shabab group in the southern and northern villages of Galkayo.
The latest operations by PSF came two days after five Al-Shabaab militants including foreign man have been arrested in a joint operation by Somali commandos (Danab) and Puntland's PSF in the southern village of Galkayo.
Galkayo is the capital of Mudug region in Somalia, the city is divided into areas, the southern area governed by Galmudug and the largest area is northern and is administrated by Puntland government.