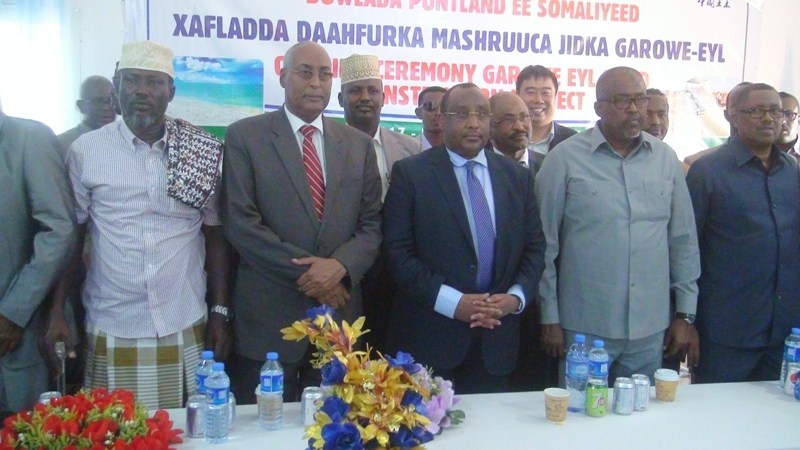 Garowe-(Puntland Mirror) Puntland's President Abdiweli Mohamed Ali on Saturday has laid foundation stone of new road that connects Garowe town and Eyl district in Nugal region.
Speaking at the launching ceremony of the road construction, the President said:  "The road is included in the infrastructure development of Puntland, really we have often talk about the importance of building infrastructure, of course, I think that you know,"
The president said the Chinese company known as "CCECC" will build the road, which already built Bosaso airport.
It was recently when Puntland and CCECC has signed an agreement with the company to build the road between Garowe and Eyl and Galkayo airport, while the company will begin mineral exploration in Puntland.
The President added that the Puntland will benefit its natural resources to build the development, including infrastructure.