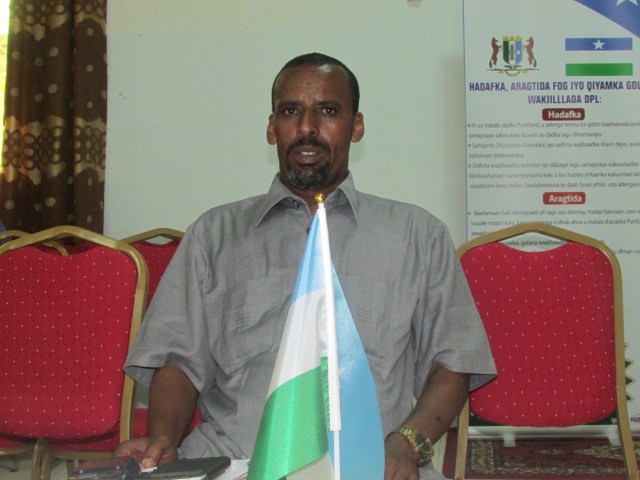 Garowe-(Puntland Mirror) Somaliland forces have captured a member of Puntland parliament, residents and officials have told Puntland Mirror.
The Puntland MP Mohamed Farah Adan "Can-jeex" was captured by Somaliland forces in Sanaag region.
According to the sources, the Somaliland forces captured Can-jeex and his five guards as he was returning to his home in Sanaag region.
Puntland government has confirmed reports that Puntland MP had been captured in Sanaag region, according to the information minister.
This capture came less than few hours after Puntland and Somaliland forces have battled in Booda-cade area of Sanaag region.