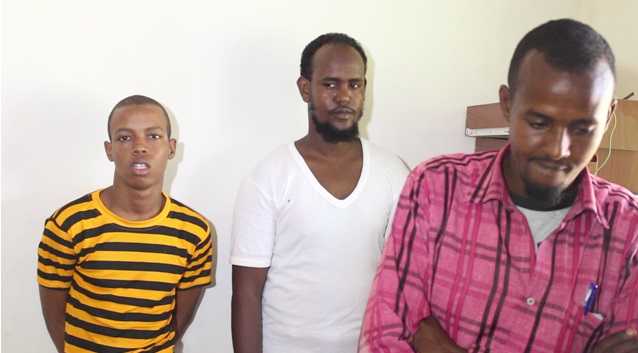 Bosaso-(Puntland Mirror) Somalia's Puntland military court on Sunday has sentenced two Al-Shabab members to death penalty.
Speaking to reporters in Bosaso, the chairman of Puntland military court Abdifatah Haji Adan announced the final decision of the court.
According to chairman of the military court, Ahmed Adan Abdullahi and Abdullahi Mohamed Adan were sentenced to death after the court found they are Al-Shabab senior commanders.
The court also sentenced two Al-Shabab members to life in prison, while another man was sentenced to 20 years in prison.
In June this year, the Puntland military court has sentenced 43 of Al-Shabab fighters to death, after the court found that they are Al-Shabab fighters who partaken the deadly fighting between Puntland government forces and Al-Shabab militants in March, 2016. 
Note: The two sentenced members to death penalty were Al-Shabab group but they wanted to join ISIS militants led by ex-Al-Shabab leader Abdikadir Mumin, the military court said.