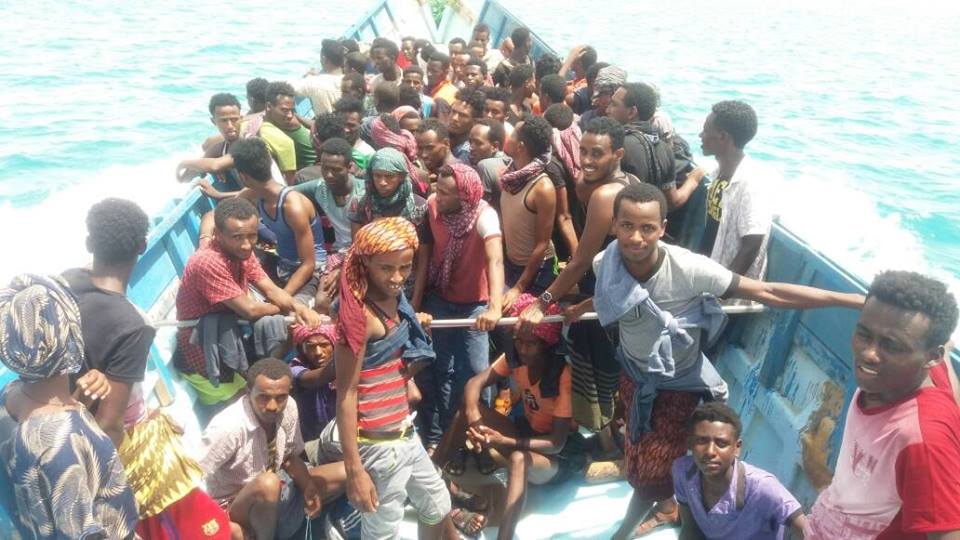 Bosaso-(Puntland Mirror) Puntland Maritime Police Force (PMPF) said it had intercepted a vessel carrying about 80 migrants on Tuesday near the shore of Bosaso.
The immigrants were mostly from Ethiopia, who were attempting to reach Yemen, according to PMPF.
Hundreds of Ethiopian migrants have been arriving in Bosaso port town since last month.
Bosaso lies on the Red Sea, it is the main departure point for migrants trying to travel to Gulf countries.