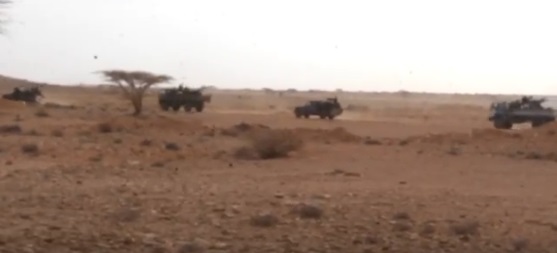 Garowe-(Puntland Mirror) Puntland is deploying hundreds of its armed forces to Sool region, indicating that heavy fighting may erupt between Puntland and Somaliland at any time , military source said.
A Puntland military source, who spoke on condition of anonymity, told Puntland Mirror that Puntland government is deploying more troops to Sool region.
"In the past few days, Puntland deployed hundreds of armed forces to Sool region, the forces using military vehicles are now stationed in areas near Tukaraq,"
Puntland President has vowed that Somaliland "will pay a heavy price" for its aggressive attack on Puntland territory.
"Puntland is sufficient to defend its land and its people, I would tell Hargeisa administration will pay a heavy price for their offensive on Puntland, and they will get the right answer," Abdiweli Mohamed Ali told reporters in Garowe last week.
Mediation led by UN's Somalia representative Michael Keating to calm the tension seems to be failed, according to source.
Last week, forces from Somaliland took control of Tukaraq village of Sool region following an attack.