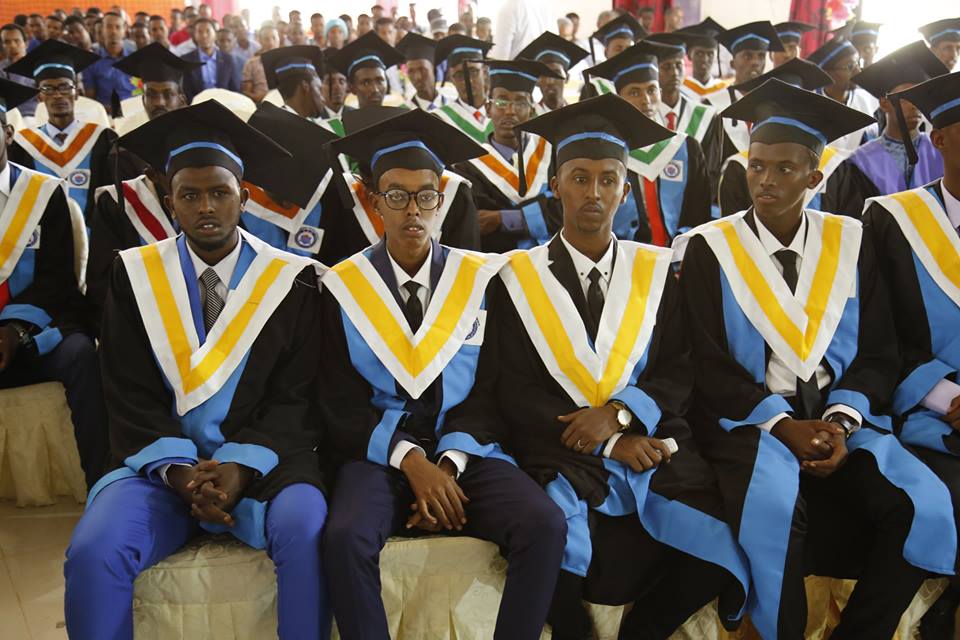 Garowe-(Puntland Mirror) Nearly 160 students have graduated from the East Africa University Garowe Campus.
The graduation ceremony was held at the University's compound in Garowe on Wednesday, and was attended by notable dignitaries including Puntland President Abdiweli Mohamed Ali.
The graduates are from faculties of Sharia, Public Administration, Community Development, Business Administration, Economics, Clinical Medicine, and Environmental Science, the head of the East Africa University Garowe Campus, Sheikh Mohamoud Haji Yousuf said.
The students of the faculty of Environmental Science were the first cohort who successfully completed that course in Somalia, Sheikh Mohamoud added.
Speaking at the graduation ceremony, President Abdiweli congratulated the students for their completion of the university.
"Firstly, I congratulate the graduates on their great success in the education after four years, and I also commend the parents who have supported these students to reach this stage," the president said.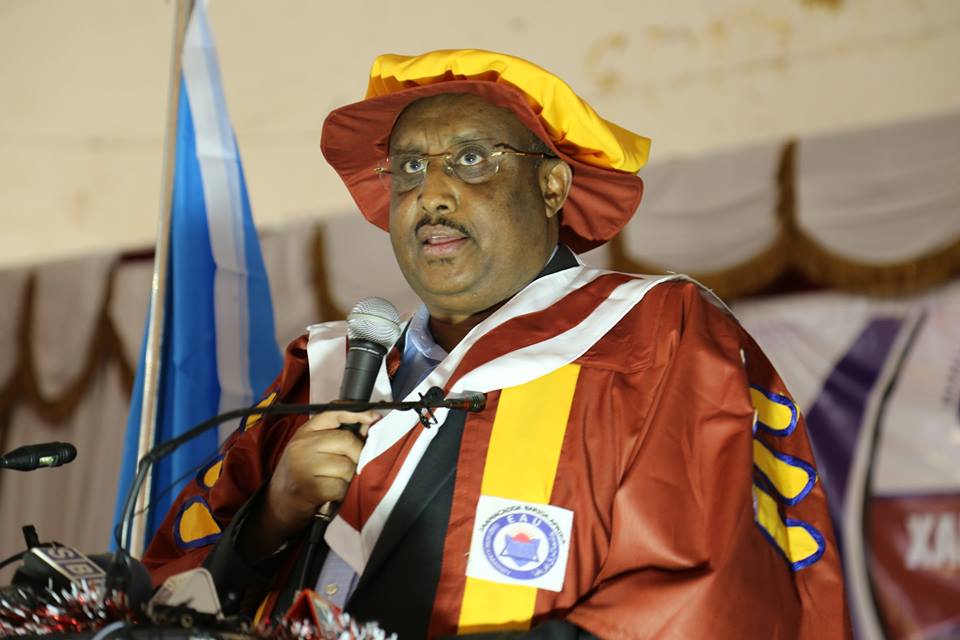 President Abdiweli told the students that education is not completing everything based on the life, but it is a key to solving anything.
"Education is not the main goal of life, but it is the key and the capacities that you need to change your life, it is the key and the techniques that you need to change your country and your people."
The Wednesday's convocation was the sixth since the university's campus in Garowe was opened in 2009, according to the management.