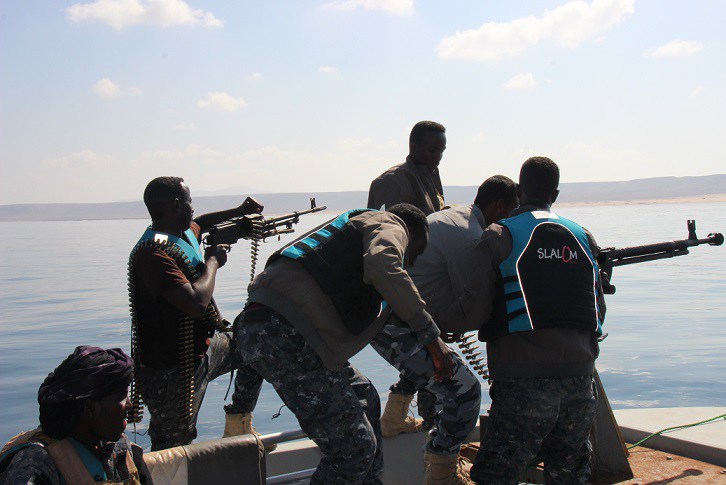 Bosaso-(Puntland Mirror) Somalia's Puntland have deployed more maritime forces to the coastal areas of Bari region to free a commercial vessel kidnapped by Somali pirates earlier this week, an official confirmed to Puntland Mirror.
A Puntland maritime forces officer, who declined to be named, because he was not approved to talk to the journalists, told Puntland Mirror that the government deployed units of Puntland Maritime Police Forces (PMPF) to the coastal areas of Bari region to participate in the efforts to rescue the vessel and crew members.
Puntland has sent hundreds of PMPF forces with gunboats to the area, according to the officer.
PMPF are well trained forces and financed by the United Arab Emirates.
The commercial vessel which is oil tanker operated by eight Sri Lankan sailors, was carrying fuel from Djibouti to Somalia's capital, Mogadishu, when it was abducted by Somali pirates on Monday in the Indian Ocean, according to the reports.
The pirates have taken the vessel on the east coast of Alula district, but now they have relocated to the Habo district in Bari region of Puntland, according to the officer.
The number of attacks by Somali pirates has dropped significantly in the past five years.
This is the first reported attack on a merchant vessel off the coast of Somalia in more than five years.
In recent, speaking to the local media some of the local fishermen threatened to take up guns another time and return piracy to battle what they called "the foreign trawlers."