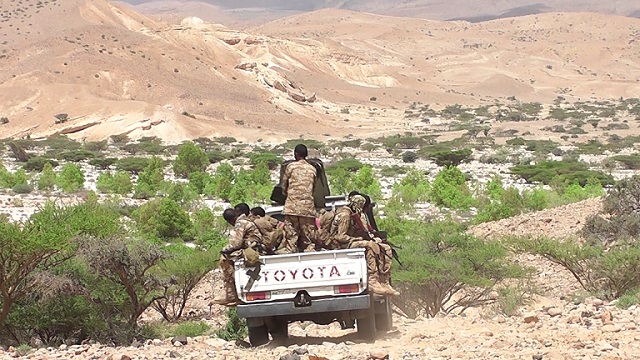 Bosaso-(Puntland Mirror) At least two Puntland soldiers were killed and 10 others wounded on Tuesday when a roadside bomb hit their vehicle in Galgala mountains of Bari region, security sources confirmed to Puntland Mirror.
The wounded soldiers were taken to hospital for treatment and most of them are in good condition, according to the medical officials.
There has been no immediate claim of responsibility for Tuesday's blast, but Al-Shabab's wing in Galgala Mountains has carried similar bombings in the past years.
Hundreds of government forces have been killed in the combat between Puntland forces and Al-Shabab militants since 2010.