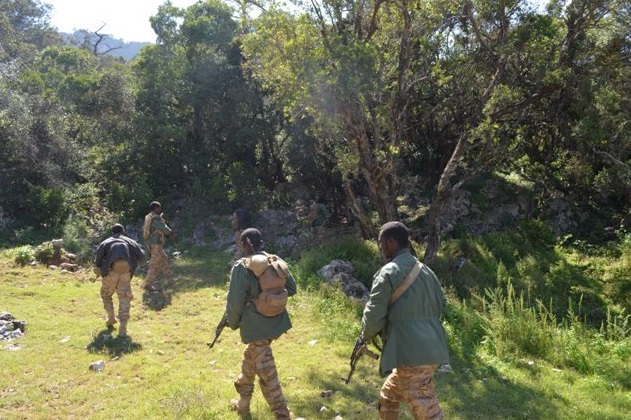 Garowe-(Puntland Mirror) A Puntland soldier was killed in roadside blast in Galgala Mountains, according to security sources.
The incident occurred on Sunday afternoon, Puntland security source, who asked to remain anonymous, told Puntland Mirror.
"The killed soldier was walking with his fellows when the roadside bomb exploded," the anonymous source said.
Three other soldiers were also wounded in the attack, the source added.
"The wounded soldiers were taken to Bosaso town, one of them was in perilous condition."
Al-Shabab militant group who was battling in Galgala hills since 2010- claimed responsibility for the attack on its Radio Andalus.
Sunday's blast comes as Puntland elected new President Saeed Abdullahi Deni, who promised to defeat the terrorist militants in the region.