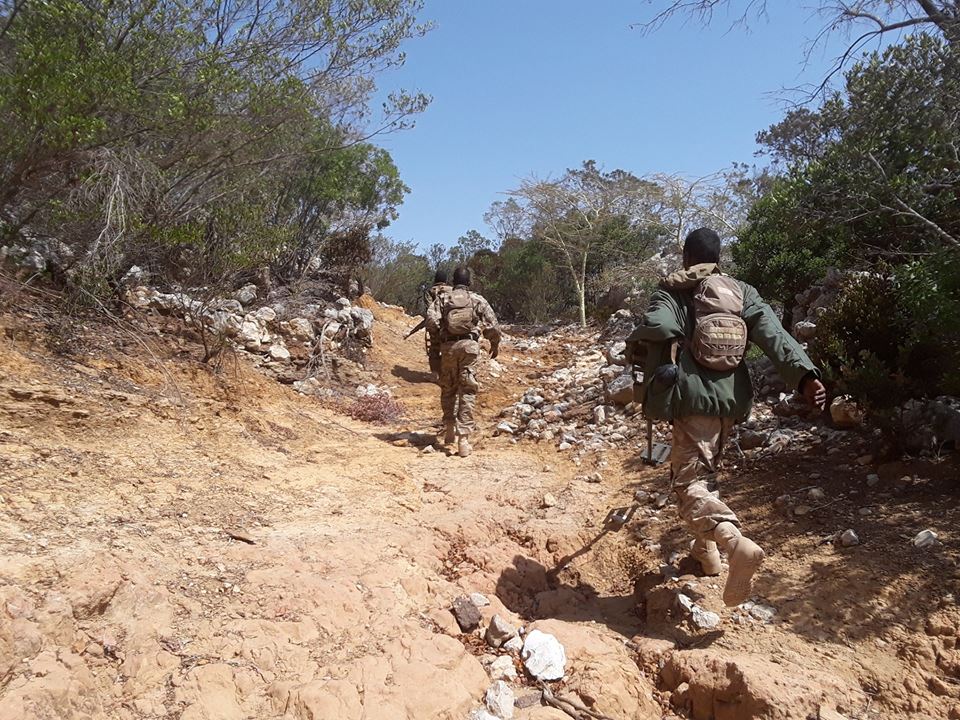 Garowe-(Puntland Mirror) Puntland Security Forces (PSF) on Saturday said they have foiled an attack that Al-Shabab planned to target Puntland military bases in Galgala hills.
"PSF forces carried out an operation in the areas of Diindigle and Madarshoon, targeting 67 Al-Shabab fighters who were planning to launch ambush attack on army bases of Puntland in Galgala, Balikadar and Karin," it said in a statement posted on Facebook.
PSF said it has killed 13 Al-Shabab members in the operation, and destroyed its hideouts in the area.
Puntland government forces and Al-Shabab terrorist militant are fighting in Galgala Mountains since 2010.