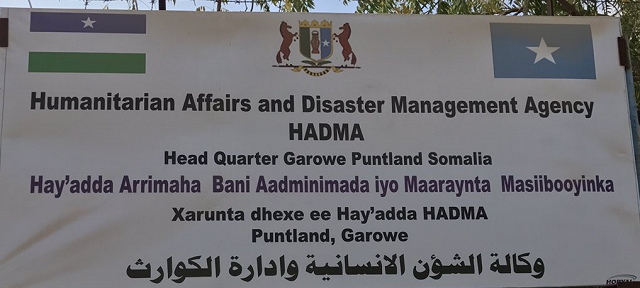 Garowe-(Puntland Mirror) Puntland's Humanitarian Affairs and Disaster Management (HADMA) warned rural families to shelter their livestock as heavy showers expected in parts of Puntland next days.
The director of HADMA Abdullahi Ahmed Ayrow told local media that the heavy rains can harm the life of livestock without a roof over their head.
"We're at the start of spring rain. We hope that Puntland regions will get a good rain in the coming days," the director said.
He added: "I'm telling the people to shelter livestock from the rain because the livestock are weak and affected by drought."
Ayrow also warned pastoralists to stop moving during the rainy days in order to avoid possible jeopardies.
The rain of spring season locally known as "Gu" is expected to start in April and May after a severe drought hit Puntland.