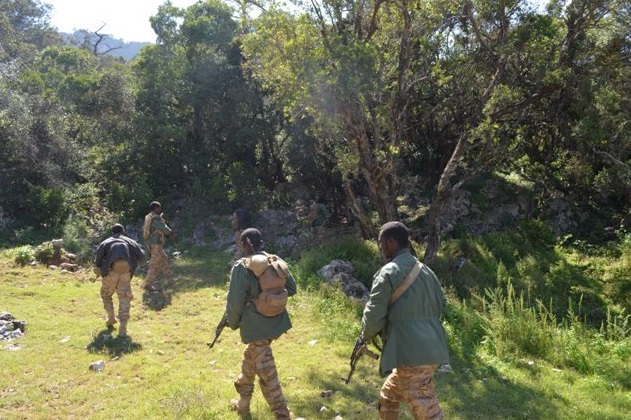 Garowe-(Puntland Mirror) Puntland soldiers were reportedly killed in Al-Shabab attack in Galgala hills on Sunday.
A security source told Puntland Mirror that two soldiers killed after fighters from Al-Shabab launched an attack on an army position in Galgala hills of Bari region.
Dozens of Puntland soldiers were killed in Galgala hills between June and September in three separate attacks carried out by Al-Shabab.
Al-Shabab has been active in Galgala hills of Puntland since 2010, and has carried out a number of deadly attacks against Puntland forces.