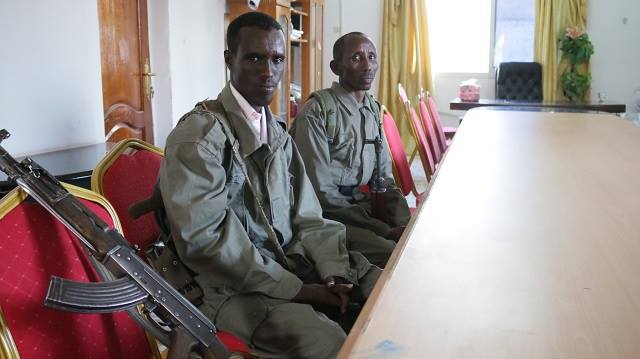 Galkayo-(Puntland Mirror) At least two of Somali national army who appeared the battle between Puntland forces and Galmudug militants in Galkayo, have laid down their weapon and surrendered themselves to the Puntland government, according to the Puntland's minister of environment.
The surrender took place in Galkayo town of Mudug region on Wednesday afternoon.
It was yesterday when Puntland released a statement, accusing the Somali federal government troops of supporting Galmudug militias and delivering military hardware to Galmudug administration.
At least 10 people died in recent clashes in Galkayo town between Puntland and Galmudug.