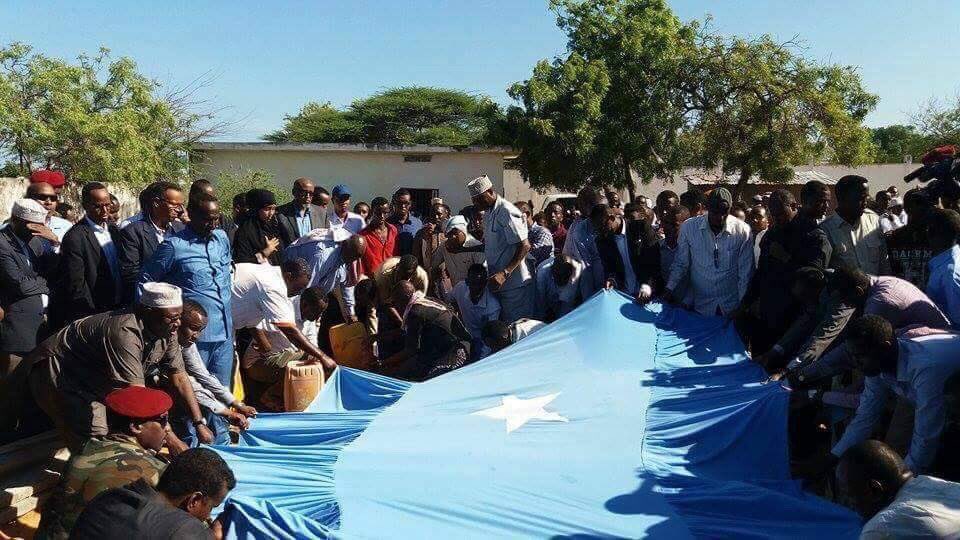 Mogadishu-(Puntland Mirror) The body of Somalia's public works and reconstruction minister Abbas Abdullahi Siraji has been buried in Mogadishu on Thursday.
Funeral prayer was offered for Siraji at the mosque in presidential palace and was attended by President Mohamed Abdullahi Fajmajo who cut short his Ethiopia trip to attend the state funeral of public works and reconstruction minister.
The attendees also included Prime Minister of Somali Hassan Ali Khayre, and other government officials.
Abbas Abdullahi Siraji was killed in Mogadishu last night when the bodyguards of Somalia's auditor general opened fire on a car carrying the minister, according to witnesses.
In condolences remark, President Farmajo described Siraji as diligent and patriotic.
He was the first top government official killed in Mogadishu since President Mohamed Abdullahi Farmajo came to power in March this year.