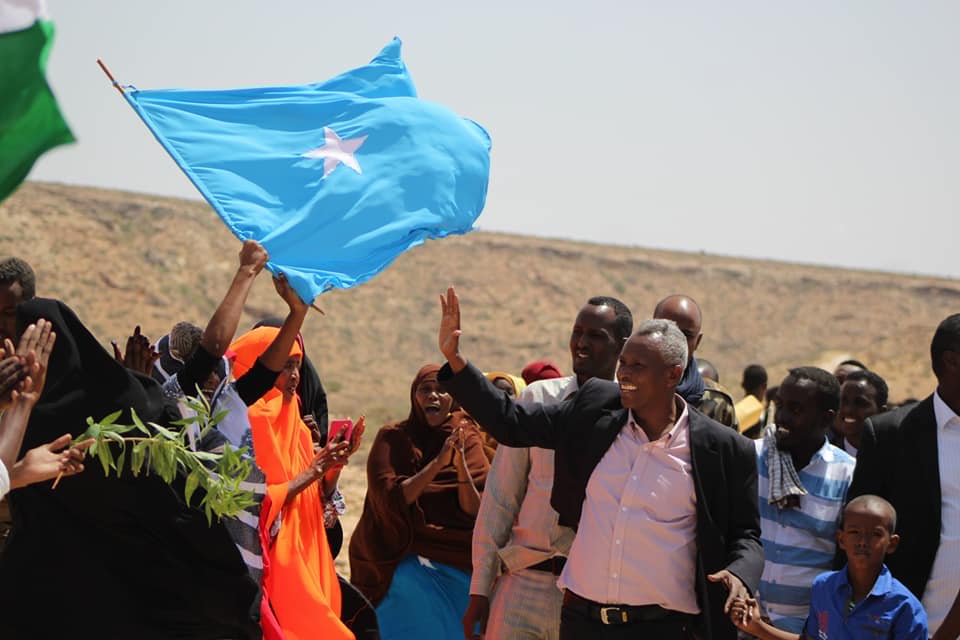 Garowe-(Puntland Mirror) Somali Interior Minister Abdi Farah Saeed known as Juha Tuesday arrived in Eyl coastal town in Nugal region, making the first Somalia's top official has visited the coastal town since the collapse of the central government 1991.
Juha was welcomed by Eyl district officials and residents in the outskirts of the town.
He met with the officials and residents and discussed a variety of issues including security and development in the town.
Last week, the Interior Minister arrived in Puntland on his first visit since taking office in early April this year.