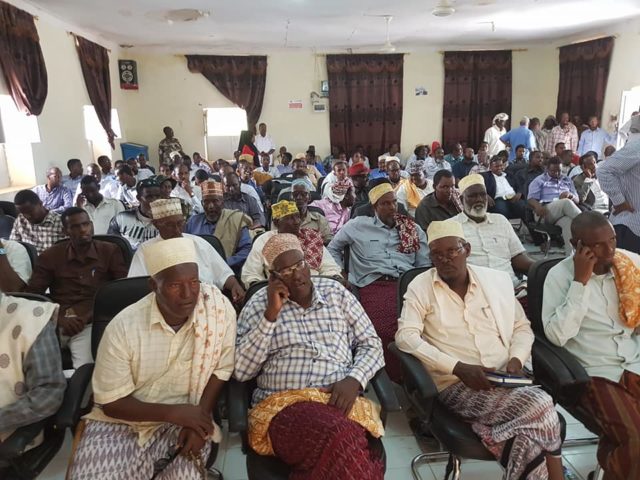 Garowe-(Puntland Mirror) Acting mayor of Garowe Ahmed Mohamed Duale has taken office on Wednesday.
Dozens of people, including, government officials and traditional leaders were attended in the handover ceremony at municipality conference hall.
Mr Ahmed, a young man, who was humanitarian worker, was named acting mayor on April 5, following sacking of Garowe local council.
Meanwhile, selection of the new local councillors is underway in Garowe as the new mayor is expected to be elected within two months.