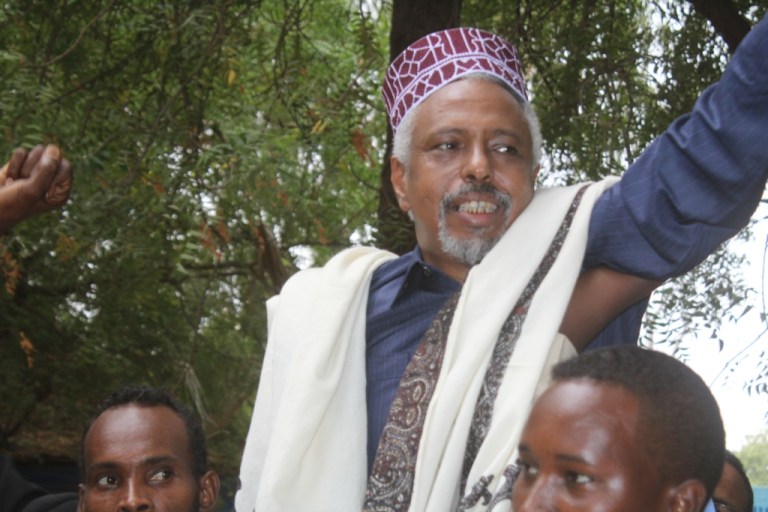 Beledweyne-(Puntland Mirror) Ousted Hir-Shabelle president Ali Abdullahi Osoble declared himself as new president of what he called "Hiiraan-land" in a ceremony held in Beledweyne town on Friday.
Traditional elders of his clan considered Osoble as the new head of Hiiraan-land, but this was immediately rejected by Hir-Shabelle parliament speaker Osman Bare Mohamed, who described the election as futile and illegitimate.
Last month, Hir-Shabelle lawmakers sacked Osoble, blaming poor performance during the office. Somali Federal Government has supported the sacking of Hir-Shabelle administration President, and said the presidential election of Hirshabelle will be held in 30 days.
Political in-fighting has increased in the Hir-Shabelle tiny administration in recent months.