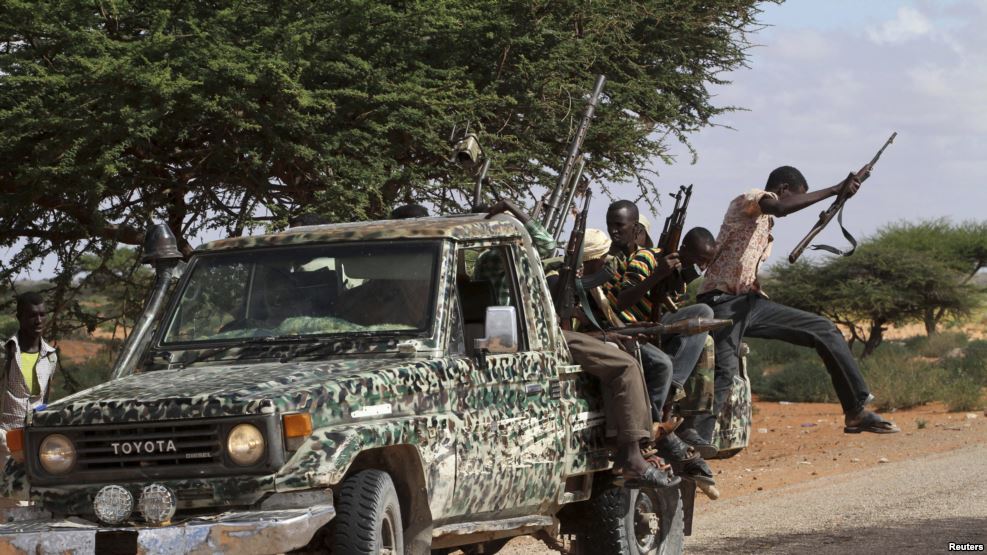 Galkayo-(Puntland Mirror) Heavy battle has broken out in Amara village of Mudug region, sources say.
The battle between Galmudug militias backed by Somali federal government forces and Al-Shabab fighters started on Wednesday morning.
According to the sources, the warring sides are using heavy weapons, a suspected US warplanes are also partaking the battle.
The two sides have fought in the area yesterday.
There are casualties reported, but Puntland Mirror was unable to independently verify the losses of the Wednesday's battle.