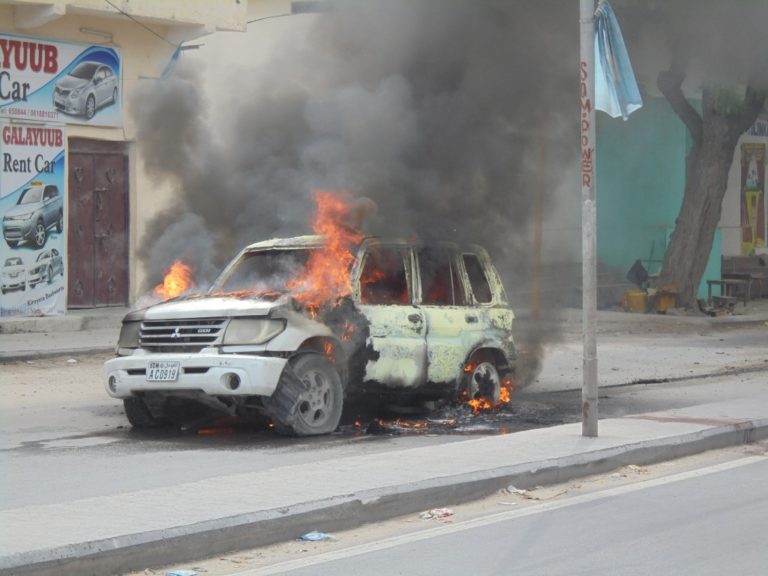 Mogadishu-(Puntland Mirror) Somalia's National Intelligence & Security Agency official on Wednesday killed in Mogadishu, according to the government official.
Ali Gashanle, Abdi'aziz district-security forces commander told to the SONNA News Agency that the killed intelligence official was detonated a bomb on his car.
The killed official was named as Ahmed Shuriye, according to the Mogadishu based media outlets.
There is no immediate claim for the responsibility of the car bomb, but the Al-Shabab armed group has carried out a string of similar attacks against security officials.