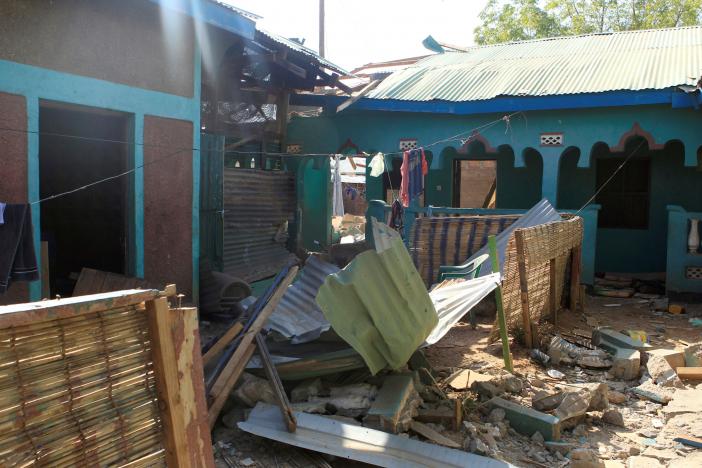 Mandera-(Puntland Mirror) At least 12 people have been killed in an attack in a hotel in Mandera town of northeastern Kenya by Al-Shabab militants.
Al Shabaab's spokesman for military operation, Abdiasis Abu Musab, claimed responsibility for the attack, saying their militants had targeted non-Muslims and killed 15 people, Reuters news agency reported, citing the spokesman.
Earlier this month, Al Shabaab killed six people as a work site in Mandera area.
Since Kenya deployed its forces into Somalia in 2011, the Al-Shabab armed group has carried out a serious of deadly attacks on Kenya.