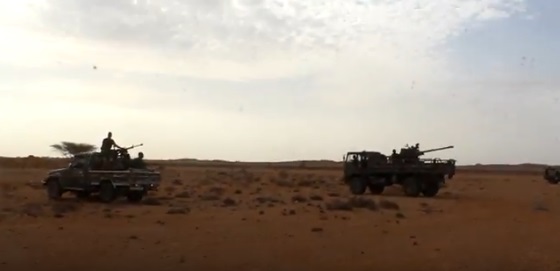 Garowe-(Puntland Mirror) Heavy fighting broke out near Tukaraq village between Puntland and Somaliland, an official said.
Speaking to reporters in Garowe on Tuesday, Puntland Information Minister Abdi Hersi Ali accused Somaliland of attacking its forces in the outskirts of Tukaraq village in Sool region.
He added that Somaliland forces was defeated and pushed back.
The wounded soldiers of both sides were taken to Garowe and Las-anod, medical officials told Puntland Mirror.
Now there is no fighting because heavy rains have started in the area, credible sources said.
However, the Tuesday's clash was the biggest between the two sides since the Tukaraq conflict began in January this year.