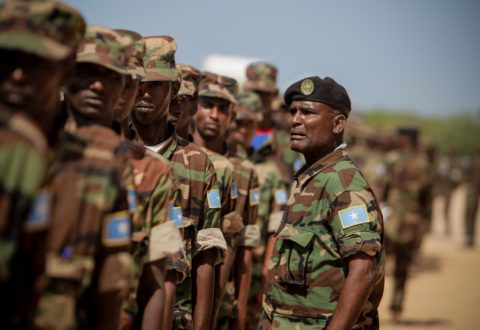 Mogadishu-(Puntland Mirror) Unknown gunmen armed with pistols have shot dead Somali military officer Col. Abdualhi Sabriye in Mogadishu on Sunday evening, witnesses said.
The gunmen fled the scene after the killing, according to the witnesses.
Earlier Sunday, top Somali military commander, Mohamed Roble Jimale known as Gobale and six of his bodyguards were killed in Mogadishu after his car was hit by a car bomb.
Al-Shabab armed group takes credit for car bomb that killed Gobale.
Al-Shabab militants was pushed out of Mogadishu in 2011, but the militants continues to launch deadly guerrilla attacks against Somali government and military targets.