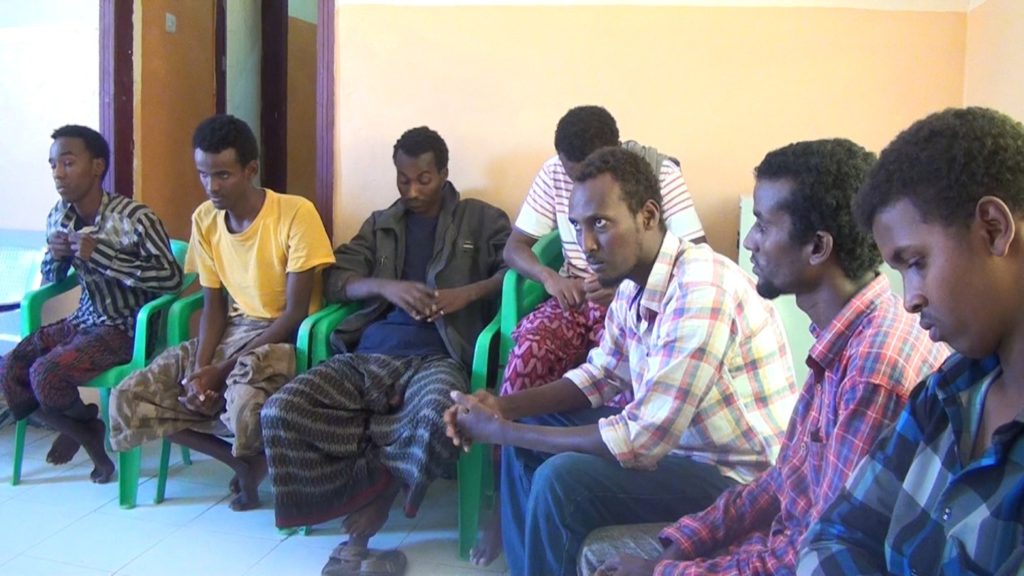 Bosaso-(Puntland Mirror) Puntland security forces in Bosaso have executed five Al-Shabab members by firing squad, according to the chairman of Puntland military court, Col. Abdifatah Haji Adan.
Adan told to the media that the executions were carried oud on Saturday morning.
Mr. Adan said that the five men confessed they were Al-Shabab members and involved in killings in Puntland, targeted government officials.
This is the second executions since President Abdiweli Mohamed Ali came to power in 2014.  In 2015, Puntland forces executed three al-Shabaab members responsible for bombings in the Bosaso port town.
On February 13, this year, Puntland military court in Bosaso port town has sentenced the executed members to death penalty.