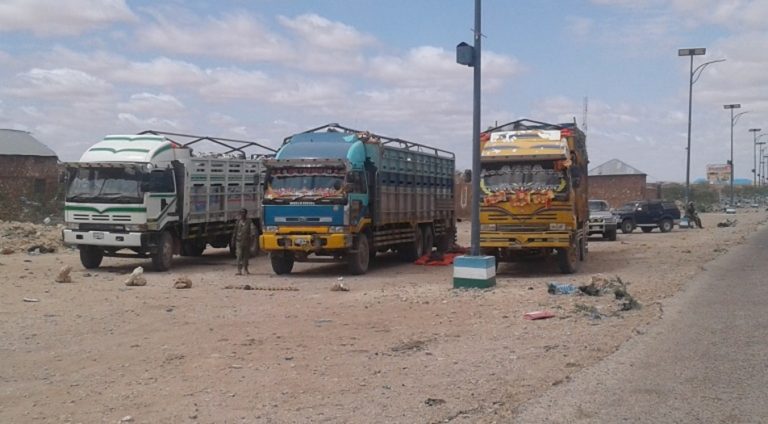 Galkayo-(Puntland Mirror) Puntland government has officially closed its border with southern Somalia and will not allow vehicles into the state, according to the Puntland spokesman, Abdullahi Jama Quranjael.
Puntland vice president Abdihakim Omar Amay announced last month a plan to close Puntland border with southern in response to the Al-Shabab attacks.
In August, at least 30 people were killed when Al-Shabab detonated an explosives-laden vehicle at the Galkayo local government headquarters.
Since 2008, Puntland main towns have been the scene of frequent Al-Shabab attacks, which killed hundreds of civilians and security personnel.