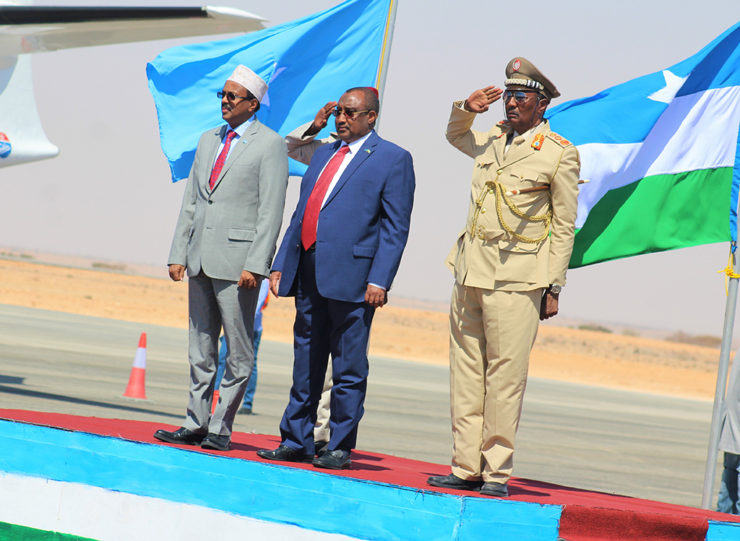 Garowe-(Puntland Mirror) Puntland government on Monday accused Somaliland of launching war on Puntland to disrupt visit of Somali President to Puntland.
"During the early hours of this morning, heavily armed soldiers under the control of Somaliland had launched a most reckless military raid on the township of Tukaraq in the region of Sool. This act of naked aggression cynically aims to disrupt the historic visit to Puntland of the president of the Federal Government of Somalia, H.E Mohamed Abdullahi Farmajo, who had arrived in Garowe yesterday." Puntland said in statement on Monday.
"This aggression creates unprecedented danger to the peace and stability of the region, it also encourages the terrorist organizations that we are battling in the mountainous regions of Puntland." The statement added.
In the statement, Puntland has determined to respond appropriately and proportionately to this attack on Tukaraq.
Earlier Monday, Somaliland forces launched an offensive against Puntland forces, allowing it to capture the Tukaraq, a small town about 60 km north of Garowe.