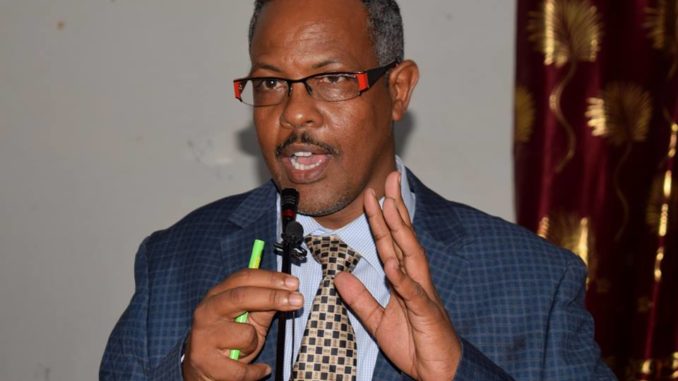 Garowe-(Puntland Mirror) Germany has reduced financial support to Garowe general hospital, minister said.
Speaking in Garowe on Saturday, Puntland minister of health Jama Farah Hassan said that Germany has reduced the financial support to upgrade the general hospital in the city.
"It was two months ago when a delegation from Germany came to us, they told us that they don't want to build the hospital as previously planned, when asked why, they said that the existing building of the hospital is not working properly, therefore a new building will not bring any significance," Jama said.
"We debated, but they accepted to spend an amount of money less than the fund they had originally planned." He added.
In 2017, Germany pledged about $ 31 million to upgrade the general hospital of Garowe, which was built by Mohamed Siad Barre administration.