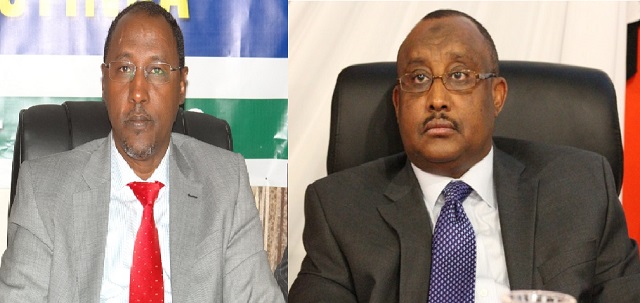 Galkayo-(Puntland Mirror) The Puntland president Abdiweli Mohamed Ali will meet with the Galmudug leader Abdikarim Hussein Guled on Saturday in Galkayo town of Mudug region, according to sources.
The two leaders will discuss how to end the conflict between the Puntland and Galmudug in the region.
At least 60 people, mostly soldiers from warring sides were killed in clashes in the southern outskirts of Galkayo in recent weeks.
Nearly 80,000 people have been displaced by recent fighting in Galkayo, according to the UNHCR report.
Galkayo is the capital town of Mudug region.The town is divided into two parts, one administered by Puntland government and the other by Galmudug tiny administration.