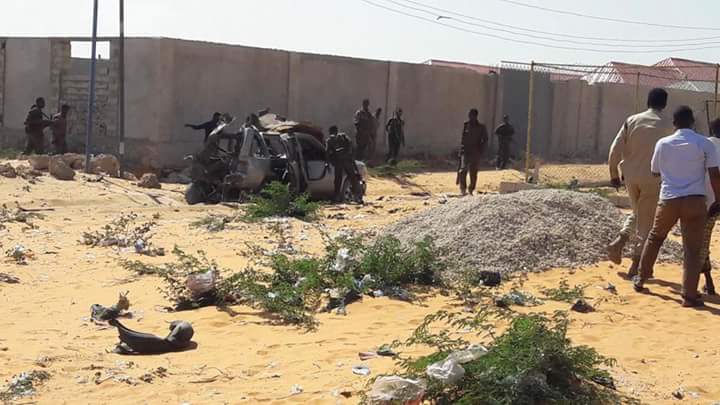 Mogadishu-(Puntland Mirror) A car filled with explosives blew up a military base in the outskirts of Somali capital Mogadishu on Sunday, according to the sources.
At least four people were wounded in that attack, according to the medical officials.
No one has yet said they were behind that attack, but Al-Shabab armed group carried out similar attack in the past.
Al-Shabab was pushed out of Mogadishu in 2011, but the group continues to launch deadly attacks in the capital.