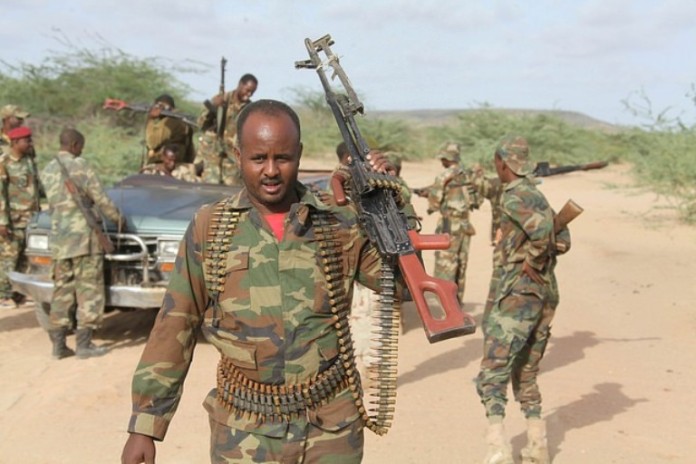 Mogadishu-(Puntland Mirror) At least two soldiers were killed in fighting between two units of Somali government forces.
The fighting erupted after an argument between two army officers in Hawadley area under Balcad district of Middle Shabelle region, according to the media reports.
Fighting between the soldiers of Somali federal government based in Mogadishu are always repeated, because the forces are not prepared in the form of national and they are not well trained.
After the collapse of the Siad Barre administration in 1991, Somalia has not had national integrated army.