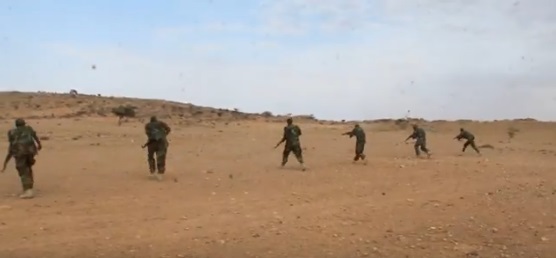 Garowe-(Puntland Mirror) Armed forces from Puntland and Somaliland clashed near Tukaraq village in Sool region on Sunday morning, army source said.
"Clash between Puntland and Somaliland broke out in an area close to Tukaraq, but the clash not moving now, " the source, who requested anonymity told Puntland Mirror.
"During the clash, both sides were using light and heavy machine guns and mortars,"
There were no reports of casualties, according to the source.
Puntland and Somaliland deployed hundreds of armed forces to Tukaraq village in Sool region. 
The territorial row between Puntland and Somaliland resumed after heavily armed forces from Somaliland took control of Tukaraq earlier this month.