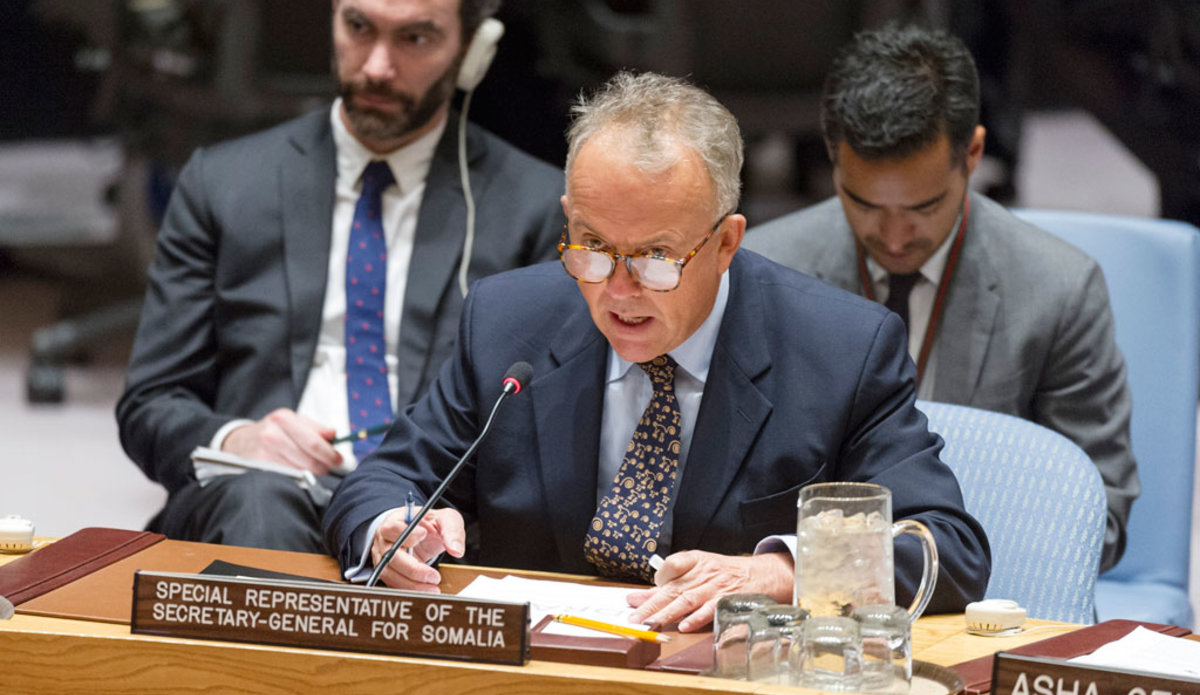 Garowe-(Puntland Mirror) UN representative for Somalia has warned that escalating tension between Puntland and Somaliland over Sool region could lead violence.
"There is a serious danger that long-standing disputes between Puntland and Somaliland, and in particular an armed standoff in Sool, could erupt into violence in the coming days, with potentially grave consequences," Michael Keating said in a statement to UN Security Council.
Puntland and Somaliland deployed hundreds of armed forces to Tukaraq village in Sool region. 
A mediation effort led by UN's Somalia representative to calm the tension has failed, sources told Puntland Mirror.
The territorial row between the two sides was renewed after heavily armed forces from Somaliland took control of Tukaraq earlier this month.